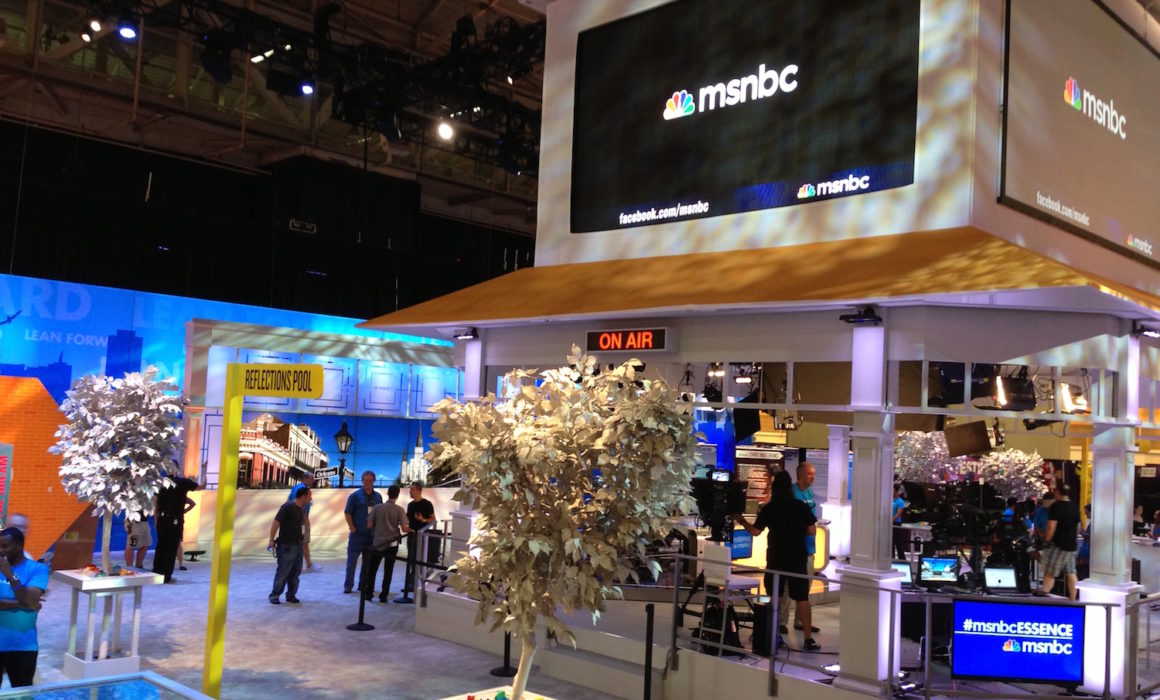 The Essence Festival Shows the Network at Its Inclusive Best
The annual Essence Festival not only drew record attendance this year, as 540,000 people from around the globe descended into New Orleans to see some of the hottest names in entertainment, it set what could become a new standard for diversity and real inclusion among mainstream brands.
I'm talking about how co-sponsor MSNBC handled its coverage of the events. The network charted a bold, new path, going beyond the normal "fly-by" reporting of the festival to having a presence for the entire event.
I was blown away to see live broadcasts coming not only from the popular African-American TV hosts and anchors that you would expect, like Tamron Hall, Melissa Harris-Perry, the Rev. Al Sharpton, Toure' and Joy Ann-Reid, but also from MSNBC stars Chris Matthews, Alex Wagner and Ed Shultz, who are not black.
MSNBC doesn't opt for the "sprinkling" of diversity. On any given day, viewers are exposed to journalists, business experts, political analysts, scholars, academics and authors who are brilliant, well educated and well spoken, but who are also a diverse group based on race, gender, lifestyle and religion. Diversity-hungry black viewers are no doubt drawn to the network when they see the African-American anchor and host of her own show, Melissa Harris-Perry with her signature braids…
Read the complete article on AdAge.com