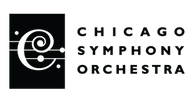 Chicago Symphony Orchestra
MULTI-DIMENSIONAL MARKETING
HMG won the two year project and implemented a design that included qualitative research (focus groups) and quantitative research (direct mail). Findings from both research phases provided insights and direction for the market strategy and planning.
Objectives
In today's market, if your company wants to make a profit, doubt should be nowhere in the equation. That's why corporations from non-profit organizations to automative, beauty and health, to retail sectors rely on our expertise for their bottom line. We know the urban consumer.
The Chicago Symphony Orchestra (CSO) was awarded a grant by the Joyce Foundation to reach out to underserved communities. The CSO decided to focus their initial efforts on the African-American market.
Methodology
HMG assisted the CSO marketing team with the development of the "Classical Tapestry" Program ("Relevant" three concert series and pre-concert receptions with artists) which included identifying and engaging relevant media and affinity groups to partner with the CSO.
Results
The Classical Tapestry program helped change perceptions of CSO from stodgy and exclusive, to an inclusive relevant event that has cache with the Black community
Pepsico
CONSUMER INSIGHTS & SEGMENTATION
Conducted massive qualitative/ quantitative study which helped develop a deeper understanding of African-American shoppers. The insights from this study were used to create targeted marketing strategies which resulted in increased sales.
Objectives
Between September 2009 and April 2010, HMG conducted a massive study for PepsiCo Inc. The study was conducted in three phases:
Qualitative: Conducted focus groups to uncover insights and provide direction for quantitative.
Quantitative: Utilized a blended sample of on-line and telephone interviews among 2000 African Americans and 1,000 Caucasians.
Ethnographies: Drill down into the biggest and best growth targets via in-home interviews and shop-a-longs.
Methodology
The purpose of the study was to help a deeper contextual understanding of African-American shoppers in the following key areas:
Shopping motivators and behaviors around 15 PepsiCo food and beverage categories
Retailer perceptions an preferences
Value
Health and wellness
Black Culture
Deliverables
Delivered a comprehensive report and presentation that included:
A meaningful statistically projectable set of Black insights
Health and Wellness mindset segmentation
Shopper segmentation
Projectable algorithm
Additionally, HMG provided well filmed, keenly directed and edited video clips and a video gallery of targeted consumers shopping, discussing health and wellness, black culture and relevant methods for connecting with them.